In May 2017, a flood like we have never seen in this area destroyed homes, inundated our beautiful Petrie Island (and many other natural areas,) and caused millions of dollars in damage.
After such devastation, we were all worried about this beautiful beach and protected wetlands (the poor beavers!!)
I'm happy to report that after a chat with Friends of Petrie Island staffer Emily Daze, the island and all of its trails are now accessible.
Blog reader Julie Linton scoped out the scene, and reported back with some awesome updates:
See that red line above?? That's where the flood waters reached!
Turtles are laying their eggs in the sand.
The play structure is still intact, and ready for some climbing fun.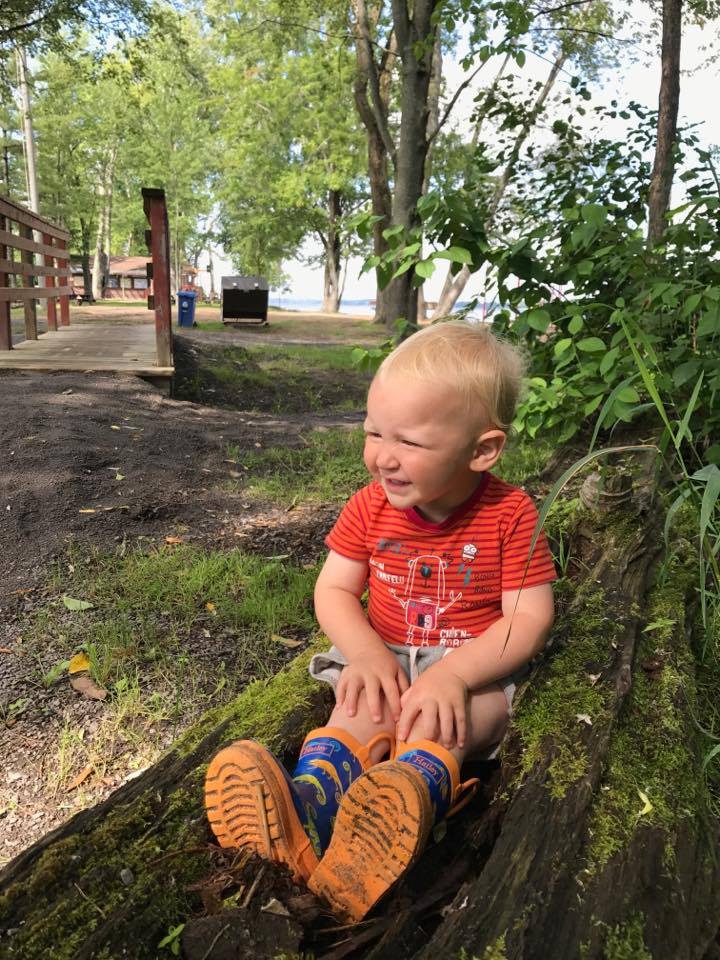 And fun was had by all...
My husband and the kids also got a chance to head down to the beach this past week. The water is safe for swimming (although you should always check out the City of Ottawa's website for beach water quality info!)
Apparently when you swim on the main beach, the water quality is often protected by the large sandbar. So sometimes the west end beach will be closed occasionally for E. Coli counts, but this one remains open!
We're so happy the island is back, but we will never forget the devastation of the 2017 flood.
Now more than ever, we need to conserve and protect these special places.
A huge thank you to Julie Linton for sharing her experience and her photos. Also a big thank you goes out to jflWilliams for permission to use the breathtaking shot of a Petrie underwater.