Throughout the month of November we're offering our readers some ideas on where to get great gifts for the holidays. Today we're highlighting our favourite local Toy store - Tag Along Toys!
Tag Along Toys has two locations - one in Kanata (499 Terry Fox Dr) and one in the Blue Heron Mall (1500 Bank Street Ottawa). They carry unique quality items with a great selection of fun and educational toys and games. Tag Along prides themselves on their customer service and they offer free gift wrapping on all purchases. Also, receive 20% off on the last Thursday of each month for grandparents' day and 10% off to teachers and educators.
They have gifts perfect for infants through to adults, expectant moms to tweens. They even carry adult 1000 to 5000 piece puzzles!
What are some great gift ideas you can find at Tag Along Toys?
Tag Along Toys has science sets, crafts, construction toys, puzzles, board games, Schleich animals and play sets, easels, scooters, and Our Generation dolls and accessories - just to name a few.
I took my kids into Tag Along Toys and asked them to each go and find a few of the things they might like to bring home with them. I suggested they find family type activities and I quickly had a pile of all kinds of options to choose from (and I'll give it to them, MOST of them were good options for the entire family!)
What did we walk out with?
We got two family board games - 5 Second Rule (which we had to adapt a bit for the 7 year olds because it was difficult) and Apples to Apples. Both are a lot of fun for us to play as a family, and have also been really educational. We get a chance to explain new vocabulary, ideas, and talk about all kinds of topics that come up with the games. There may have also been some uncontrollable giggles when we were playing Apples to Apples. :)
I know we'll be back before Christmas because I have a puzzle lover, a science enthusiast and a kid who is looking for a new doll and some crafts. Plus did you see the child-safe nail polish advent calendar? *swoon*.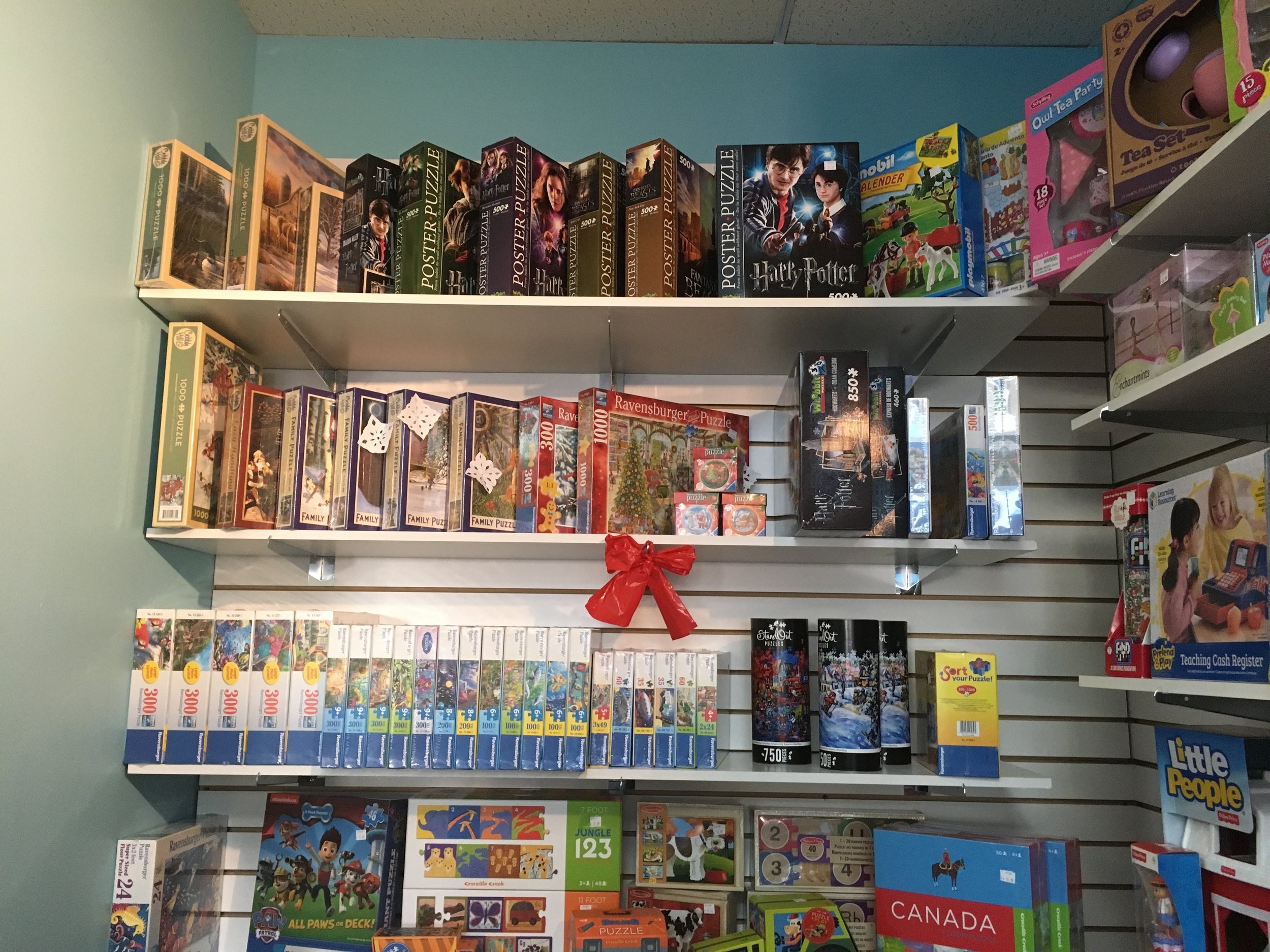 If you're looking for a great local toy store to buy different, fun and educational toys for the kids of all ages in your life - check out one of Tag Along Toys' stores (or shop online). BONUS? They offer free gift wrapping all year round.

Make sure to enter our giveaway - one of the prizes is a $50 gift certificate to Tag Along Toys!

*This post is part of a paid Holiday Gift Campaign.