by Becky
It's no secret I love the country and farms. And history. Having these combined into a local place we can visit at a family is just another wonderful reason why Ottawa is such an amazing place to live.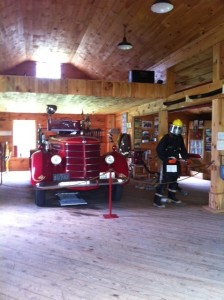 The Cumberland Heritage Museum is a city-run museum in Cumberland, about 10 minutes East of Orleans.
It's set on a large piece of land that has some farm animals, barns, old farm equipment, lumber yard, gardens and houses from the 1920s and 1930s. It's a peak into our past and a wonderful opportunity to talk about these places with our children.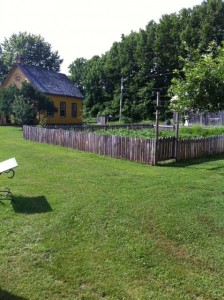 But most importantly the kids love it. They like running in the open space, and seeing the horses. They like the wagon ride and farm equipment and fire house. The like hearing about ghosts that may or may not be living in one of the old houses.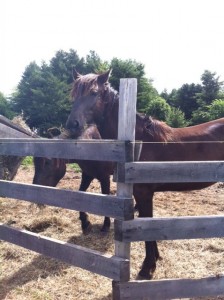 Membership for the family for the year is $35.75 and for us it's well worth it to be able to drop in any time we want (although this summer has been so busy we haven't gone nearly as often as we would like!)
Prices for day passes are:
Adult: $7.15 Student: $5.10 Senior: $5.10 Family: $18.40
And some special events that they do have additional admissions.
It's worth checking out - and be sure to bring your kids into the school house to see how it could have been for them ;)
Have you been to the Cumberland Heritage Museum before?
Rebecca blogs at A Little Bit of Momsense